Orthodontist - To get you a perfect smile!
Searching for the best rated private orthodontists?
Best value orthodontic treatment: Cheap? No, affordable!
Emergency orthodontists are also available (subject to availability)
Near me? Yes!
An orthodontist is a dental professional who specialises in prevention, diagnosis and treatment of "bad bites" (malocclusions) of the teeth and surrounding structures. Bad bites can result from missing, crowded or extra teeth or jaws that are out of alignment. This oral health provider is responsible for straightening teeth by moving them through bone by the use of bands, wires, braces, and other fixed or removable corrective appliances or retainers. If left untreated, over-, under-, open- and crossbites are all problems that will grow worse over time. An orthodontist is an expert who repairs these conditions.
An orthodontist must first complete regular dental training. Dental schools usually require four years of classes to graduate. To earn a license to practice as an orthodontist most dental schools require another two to three years of training. All in all, an orthodontist is a dentist with a specialisation in the field of straightening teeth.
Would you like an attractive and healthy smile?
Should you need any orthodontic appliances, you can count on us! Orthodontic treatments are safe and secure solutions to improve your smile. Emergency Dentist - Dental Clinic and Implant Centre is providing all sort of orthodontic appliances like brackets, braces, invisalign.
Our orthodontists use the latest dental technologies to give you unique dental care. We offer a full range of orthodontic treatments. During the first consultation, you can discuss your preferences with our orthodontist at our dental clinic. We can assure you he/she is friendly and helpful always looking for the most suitable solution. You can opt for a fixed or removable orthodontic appliance.
The most commonly used appliance is fixed and multi-bracketed. Dental braces are made from either stainless steel or ceramics and linked together with orthodontic wires.
Orthodontic treatments are usually given at a young age, when jaw bones are still growing. Don't be desperate if you are no longer a teenager! With latest technologies we can treat patients at any age. You only need to be patient and follow your treatment planning. Your treatment might last a bit longer but the result guaranteed. It is never too late to visit an orthodontist!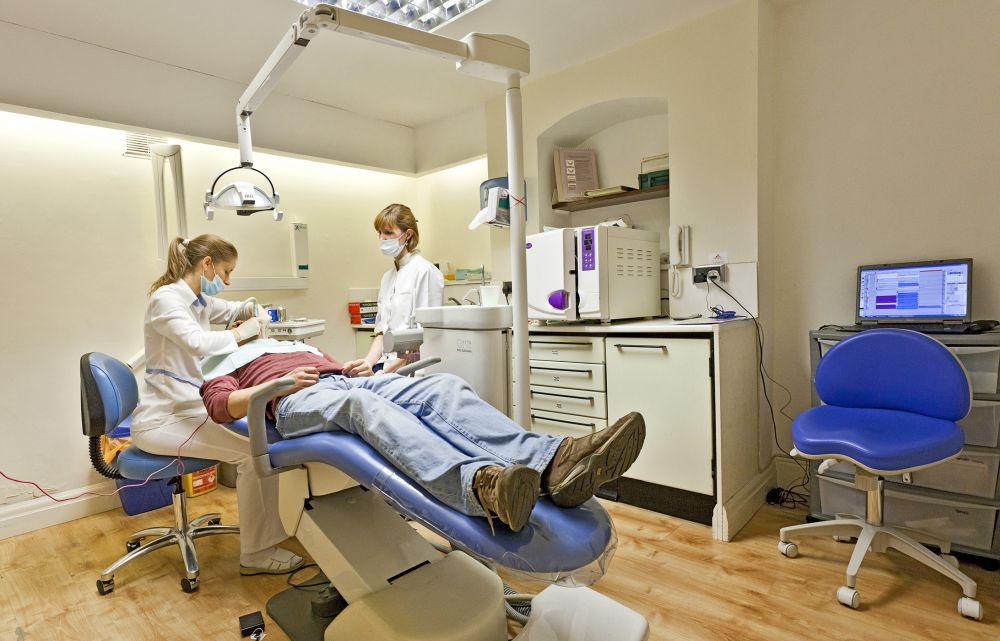 References:
https://www.webmd.com/oral-health/guide/oral-health-care-providers
https://www.123dentist.com/what-is-an-orthodontist/